Nissan vs. the Competition
Nissan Sentra
COMPARE SENTRA
Nissan Rogue
COMPARE ROGUE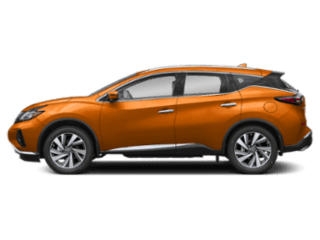 Nissan Murano
COMPARE MURANO
Nissan Meets the Competition Head-On
While there is a lot to be said about how a car makes you feel, the key to making an informed car shopping decision is to get down to the facts. How does the car measure up against your other choices? If all the marketing claims say one thing and the data says another, you'll find out very quickly how your new car fares under real-life driving conditions. Nissan is not afraid to put the facts out there. Combining unique style, impressive specifications, advanced technology and outstanding value is what makes Nissan vehicle rise above the competition and keeps our customers coming back to us for their second cars and recommending their friends to Bridgewater Nissan to get an exceptional deal!
Compare Bridgewater Nissan
After you've explored our model comparison pages and have seen how the Nissan models beat the competition, your choice of going with a Nissan is easy, but which Nissan dealership to choose? You could pick one based entirely on convenience and shop close to home, but that will only guarantee that you have a shorter ride when you drive home from purchasing your Nissan. Factors such as price, selection, service, and reputation should all go into your decision and Bridgewater Nissan has it all. We have a large inventory of every new Nissan model as well as a wide and varied selection of used cars of many makes and models, including our collection of Certified Pre-Owned Nissan models and our low-priced used car inventory priced under $10,000. No matter what you're shopping for, Bridgewater Nissan is your go-to Nissan Dealer in NJ. Our satisfied customer reviews tell the rest of the story about how well you'll be treated here and how glad we are to have you as a customer. Go ahead, compare us to other Nissan dealers and you'll see how Bridgewater is Better!